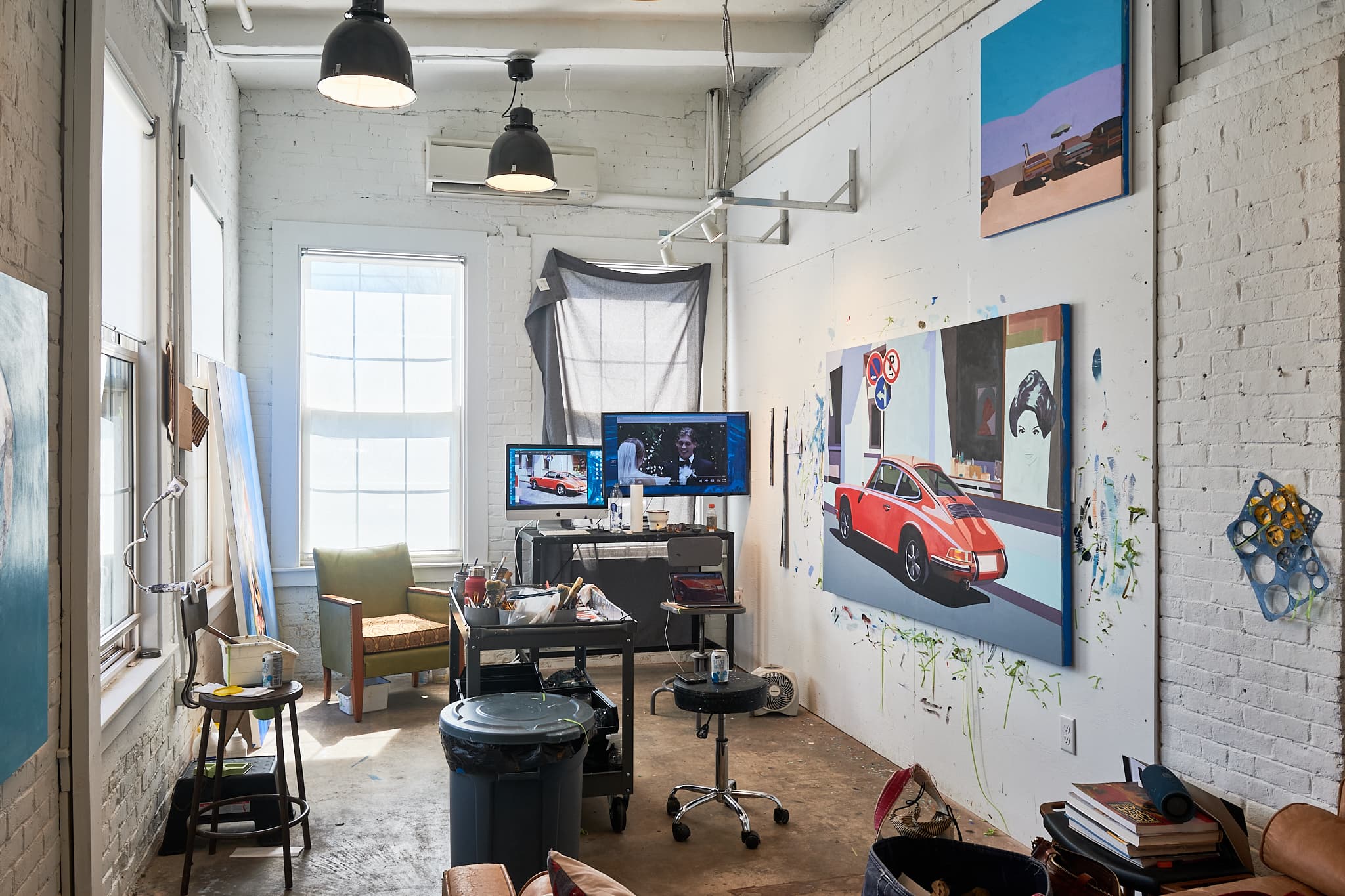 Artist studios that inspire creativity.
Stoughton, MA artist studios in a rustic factory setting.
Artists need space, and it better not be too expensive.
Can there be high ceilings and a ton of natural light too?
Absolutely! KC's artist studios are located in a converted 19th century Stoughton boot factory, with original factory wood floors and large windows. Affordable lease rates include electric, heat, wifi, and plenty of parking so you can show your wares.
Join a burgeoning creative community in affordable Stoughton, MA, including painters, photographers, fabric artists, multimedia artists, and more.
Are you an artist in need of an artist studio in Stoughton, MA? See what we have to offer.
Have Questions? We're here to help. Contact us at 508-400-0500 or rentals@kcrem.com.
View our listings
No units available at this time. Check back soon for new listings.
Renting a studio at Trackside Plaza was one of the best decisions I've ever made for my art career. Dave, Steve and their team were really accommodating and helpful when it came to designing the layout, and lighting for the space. Now that I've settled in, and have been working there for over a year, I couldn't be happier.
Jessica Brilli
"I have been renting studio and storage space here at Trackside Plaza with KC Real Estate for about 5 years now and I could not ask for a better group of landlords. They have been very responsive to any concerns that I may have and have been very supportive of my business. The building is well maintained and always feels safe to me, as a woman who often leaves her studio late at night. I have been so happy here. They see value in the people who rent with them and it shows.
Denise Wallace-Spriggs